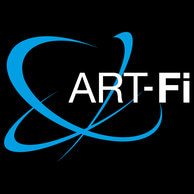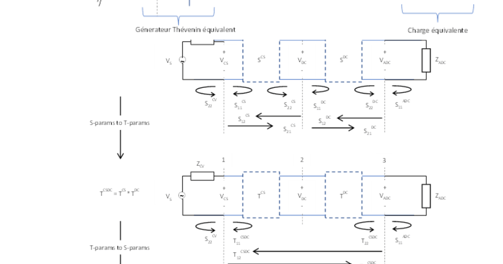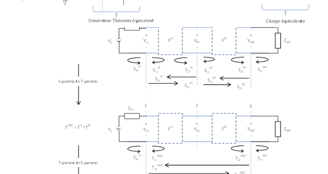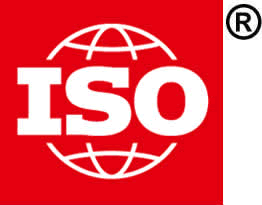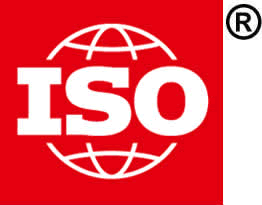 SCAL
The first step in calibrating the sensors consists in decoupling the monopoles of each sensor (pair of monopoles) taken individually, and at the same time equalising the responses of the sensors in the entire network of sensors.
The second stage involves calibrating the sensors by determining their transfer functions (converting the measured voltage into an incident E-field).
The calculation of the decoupling and equalisation coefficients for the sensor responses is based on measurements of the S21 transmission parameters between the calibration source and the sensor under test.
The VNA is calibrated in two ports and referenced to the SMA plane of the calibration source and to the SMA plane of the output of the vertical cards. The SMA plane of the CVs is therefore the reference plane for the field measured by the sensors. The S21 measurements quantify the ratio between the RF voltage incident at the SMA input of the calibration antenna and the voltage transmitted at the SMA output of the VCS vertical cards.
By exposing the sensors to the same E-field, with polarisation considered to be pure linear, it is possible to compensate for coupling between the monopoles of the same sensor, and to equalise the responses of all the elements in the sensor network.
SVAL
L'objectif de la validation du système est de vérifier que le système de mesure du DAS ne donnera pas de résultats erronés pour la mesure de l'objet sous test. Pour ce faire, on teste un ensemble suffisamment important d'antennes bien caractérisées ayant des valeurs cibles avec une incertitude minimale qui englobe la gamme des distributions de champ et des types de signaux rencontrés avec les dispositifs de communications mobiles actuellement disponibles. Le système de mesure du DAS est acceptable si les résultats des mesures de validation sont conformes aux critères spécifiés
ISO/IEC 17000 specifies the general terms and their definitions relating to conformity assessment, including:
- the accreditation of conformity assessment bodies,
- the use of conformity assessment to facilitate trade.
The standard ISO/IEC 17000 defines accreditation as an "Attestation issued by a third party related to a conformity assessment body conveying formal recognition of its competence to carry out specific conformity assessment tasks".
This translates as a second level inspection carried out on laboratories, inspection bodies and certification bodies in order to certify their competence to perform calibrations, tests or inspections or to certify products, systems or personnel.